COACHING STAFF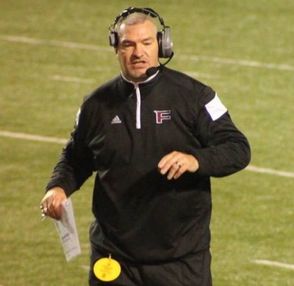 Rob BlackHead Coach/Offensive Coordinator
1st Year: 1991
Coach Rob Black became Fulton's 12th head football coach on January 19, 2011, joining his father, Bob Black, on the list of FHS head coaches. Prior to becoming head coach, he served as offensive coordinator for 19 years. He is the architect of Fulton's record setting multiple offense. Nearly every offensive school record has been set during his tenure since 1992 as Offensive Coordinator. Coach Black has been a part of all six of Fulton's state championships (3 as Offensive Coordinator and 3 as Head Coach). Black graduated from Fulton in 1984, and was a three-sport athlete. He played both football and baseball while at Carson-Newman University. Black served as a volunteer assistant at Fulton for several years before joining the staff full time in 1991. Coach Black earned his first win as head coach with a 31-14 victory at Pigeon Forge in 2011. Coach Black is married to Michelle and has two daughters, Makaley and Makenna.
​
Twitter:
@FHSCoachBlack
Instagram:
@fhscoachblack
Email:
rblack@fultonfootball.com
​Football Office: (865) 594-1254
---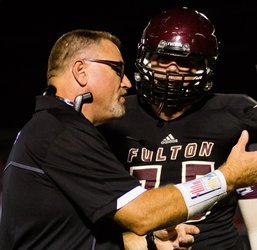 Jeff McMillan
​ Asst. Head Coach/Co-Defensive Coordinator/Outside Linebackers
​ 1st Year: 2011/2017

​ Jeff McMillan is back at Fulton for the second time after leaving for the head coaching job at his Alma mater, Carter. Coach Mac led the Hornets to three consecutive play off births (2014-2016). Coach Mac led Fulton's defense from 2011-2013 posting two state championships in 2012 and 2013. Previous to that he was the defensive coordinator at Knoxville Central for many years. Coach Mac is on staff with his son Clark who coaches Fulton's wide receivers.
---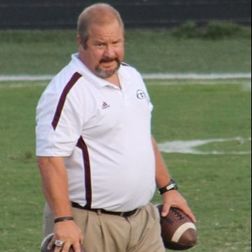 Jason Harbison
Co-Defensive Coordinator/Inside Linebackers
1st Year: 2009

Jason Harbison joined the Fulton coaching staff in 2009 after serving in various other capacities in the program. Harbison was a teammate of Rob Black on the Fulton teams of the early 1980's. Harbison played football and baseball at Maryville College, and was inducted into the Scot's Wall of Fame in 2008. Coach Harbison has volunteered in various capacities for Fulton football since 2000. Since joining the staff as a full time coach in 2009, he worked primarily with inside and outside linebackers, and is Fulton's Co-Defensive Coordinator. In addition to these duties, he is also coordinates the strength and conditioning program.



---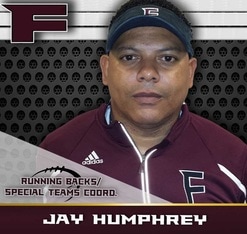 Jay Humphrey
Special Teams Coordinator/Running Backs
1st Year: 2001

Texas High School Football legend Jay Humphrey joined the Fulton staff in 2001, and has tutored some of Fulton's greatest running backs. Humphrey had the honor of coaching his sons Derrick and Desmond during Fulton's 2006 championship season. He took over Special Teams coordinator duties in 2009.


---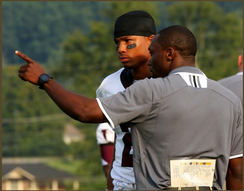 Justin Long
​Quarterbacks
1st Year: 2009

Justin Long will long be remembered by Falcon fans for quarterbacking Fulton to its first state championship in 2003. Long accounted for a combined 49 rushing and passing touchdowns in the championship season. He continued his football career at Carson-Newman College, where he played both quarterback and wide receiver. Coach Long is now the Quarterbacks coach at Fulton High School. He is the only person to have won a state championship at Fulton as a player and as a coach.
​
---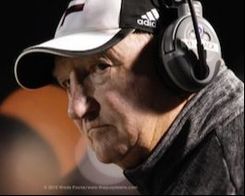 Bob Black
Offensive Line
1st Year: 1965

Coach Bob Black has been a staple of Fulton athletics for over 50 years. Black graduated from Fulton in 1960, and played football collegiately at Carson-Newman. He returned to coach at his Alma mater in 1965, and has served as an assistant coach for his entire stint, except for two years as head coach in 1969 and 1970. He was inducted ​into the TSSAA Hall of Fame in 2008, and into the Fulton Wall of Fame in 2009. Coach Black has mentored thousands of young minds in his time at Fulton and is the cornerstone of the foundation in which Fulton is built upon.


---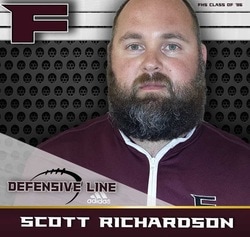 Scott Richardson
Defensive Line
First Year: 2014

Scott Richardson was a three time All-State selection in the State of Tennessee and a graduate of Fulton High School. He went on to play at Carson Newman College and also served as part of the team management staff after suffering a career ending injury. He has since had an outstanding coaching career. As a Head Coach and Assistant for various Knoxville Falcons teams, he helped lead them to three Knoxville City Championships.During the 2012-2013 season, he coached the Defensive Line at Franklin Pierce High School in Tacoma, WA, located 30 minutes from Seattle, and helped lead the team to a South Puget Sound League 2A playoff birth.
---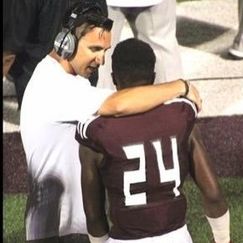 ​ Clark McMillan
Wide Receivers
​ 1st Year: 2014

Clark McMillan joined the Fulton football staff in 2014 as the wide receiver coach. Coach Clark won a state championship in his first year as a high school coach. Previous to that he coached the Knoxville Falcons middle school football team. McMillan is on staff with his father who is the Co-Defensive Coordinator and coaches outside linebackers.
---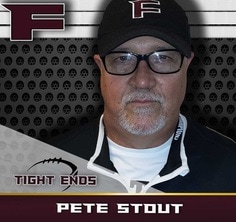 Pete Stout
Tight Ends/Offensive Line Assistant
1st Year: 2006

Pete Stout joined the Fulton coaching staff in 2006 after a long stint as an assistant coach at Union Co. High School. Stout handles coaching the Falcon tight ends and helps with the offensive line. Coach Stout is now a retired educator. He played in high school at Central, and was a member of the University of Tennessee basketball team during the Ernie and Bernie era of the 70s.


---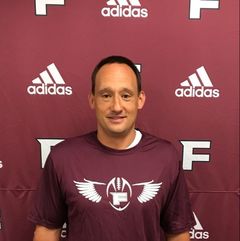 LA Headrick
Defensive Backs
1st Year: 2017

LA Headrick joined Fulton's staff in 2017 as the defensive backs coach. Previous to that he coached WR/DB at Central from 1999-2010 and then served the same role at Knoxville Catholic from 2010-2012 before landing the defensive coordinator position at The King's Academy from 2012-2014. LA has been a part of the Fulton community for many years working with the Knoxville Falcons and working at Beaumont Magnet School and Spring Hill Elementary School.

​
---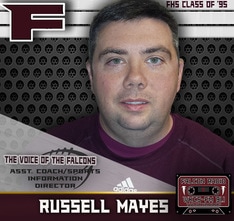 Russell Mayes
"The Voice Of The Falcons"
​1st Year: 2004

Coach Mayes serves not only as the voice you hear on Friday nights, he is also the schools Sports Information Director and administrative assistant to the head coach. Coach Mayes served several years as an assistant baseball and softball coach as well.
​WKCS FM 91.1
rmayes@fultonfootball.com
---